Biotrue® ONEday Contact Lenses
Maintain nearly 100% of its moisture for a full 16 hours1.
Learn More
Free Trial
1 Data on file. Bausch & Lomb Incorporated, Rochester, NY.



Biotrue® Lens Care Solutions
Inspired by your eyes to help make wearing contact lenses easier.
Learn More
Get a Coupon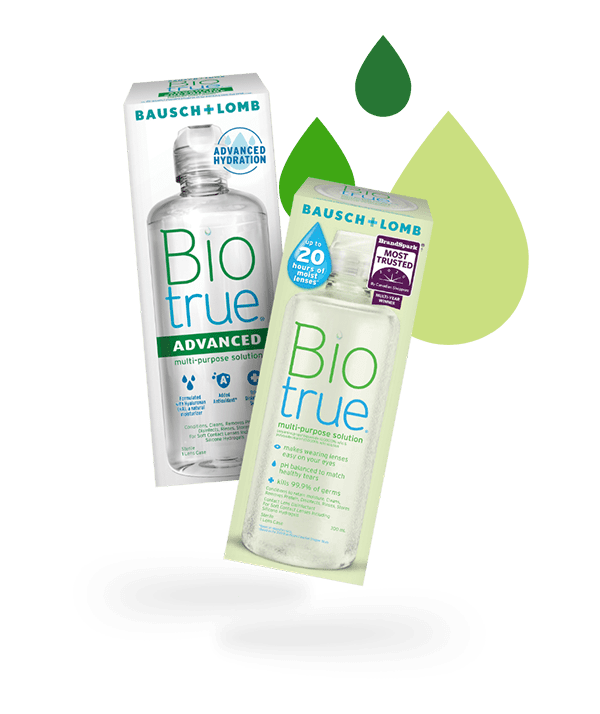 Preservative Free Biotrue® Eye Drops
Provide instant soothing and natural hydration to refresh and calm dry eyes.
Learn More
Get a Coupon